Want to advertise YOUR business on Weird Darkness?  Contact the BG Ad Group at bgadgroup.com or 770-874-3200!  CLICK HERE to read some tips on how to use podcasting to benefit your business!
MY PILLOW

Their pillows, mattress covers, and sheets stay cool and comfortable all night long!  They all come with a 10-year warranty and a 60-day money back guarantee!  You even can toss the MyPillow into your washer and dryer and it's like new again – try doing that with your current pillow and see what happens!  Right now you can get 2 Premium MyPillows, normally $59.99 each, but now you can get BOTH for just $69.98 combined!  That's the lowest price ever offered on the podcast!  But you MUST use the promo code WEIRD to get this special deal!  Visit MyPillow.com, click on the 2-Pack special – and be sure to use the promo code WEIRD!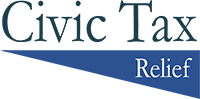 CIVIC TAX RELIEF: 800-590-5579
The IRS recently hired Private Debt Collection agencies to start collecting your outstanding taxes. They already have the power to garnish your wages, put liens on your property, and start collecting your outstanding taxes by levying your bank account. Fortunately, there are new IRS tax forgiveness programs that can help you free yourself from these debt collectors. Call Civic Tax Relief to protect you from the IRS collection agencies, stop the added fees and wage garnishments and finally break free from the IRS. Call Civic Tax Relief for FREE information right now to take your life back with their Fresh Start Program. They continually get 4 star reviews from people they have helped – and now they can help you. The call is free, the consultation is free, the information is free. They could save you thousands of dollars – and keep the IRS at bay. Call Civic Tax Relief NOW at 800-590-5579.

Are you hiring? ZipRecruiter's powerful matching technology finds the right people for you — and actively invites them to apply!  ZipRecruiter is rated #1 by employers in the U.S. This rating comes from hiring sites on Trustpilot with over 1,000 reviews.  And right now, you can try ZipRecruiter for FREE by visiting ZipRecruiter.com/WeirdDarkness.
CTFO (CBD OIL)
Hemp oil is exploding in popularity – and for good reason.  It is beneficial in a wide range of applications including health, anti-aging, nutrition, pain relief, hair growth, as a vitamin supplement, energy and focus, stress relief, better sleep, and it's even useful for the furry family members in your home.  Even better – it's all natural.  I use CTFO's CBD oil personally for pain relief and it really works for me.  CBD oil has even been known to help with alleviating depression in some people.  Check them out at https://shop.myctfo.me/marlarhouse/.
DAWN TO DUSK
It has been two hours since your last cup of coffee, and like clockwork you're beginning to crash. When the gears of time don't wait for you to get your next cup, you need something that can keep you going. Dawn to Dusk stimulates your body, brain, and cells so your gears can turn at maximum efficiency for up to 10 hours, letting your clock work hard and longer.  Click here to visit their website!
SEND OUT CARDS
Mail a real, personalized greeting card without leaving the house or going out to buy stamps! Choose from the hundreds of existing cards on the website – or create one of your own completely from scratch, using your own photos and message – and you can even use your own handwriting and signature if you wish… and do it all online!  You create it all digitally before it goes to the post office to get mailed!  I use this product almost every day to send cards out for birthdays, anniversaries, thank-you cards, and more.  In fact, I believe in Send Out Cards so much that I've set it up so you can try it out for free – create a greeting card and I'll pay for the printing and postage.  That's how much confidence I have that you'll love Send Out Cards!  Try it out for free right now at http://www.sendoutcards.com/weird.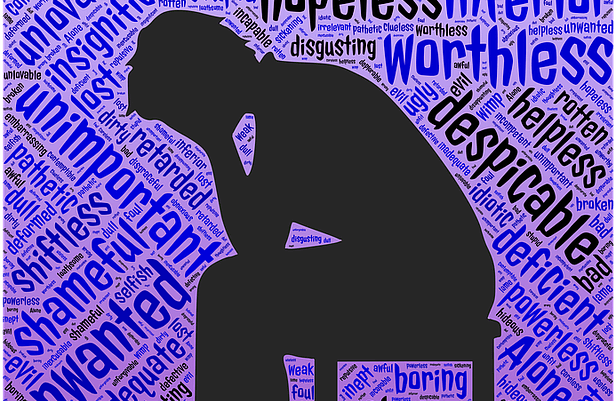 DEPRESSION & SUICIDE HOPE LINE: 1-800-830-9804
Depression comes to all of us at times. I know personally, as I suffer from Depression myself, and have most of my life. But if you can't seem to get out of it, if you are in a constant state of sadness (as I was), maybe even fighting thoughts of suicide, you'll try just about anything to get away from the pain. You might be using drugs or alcohol to try and fight it. If that's you, please stop and do me a favor – make one phone call that can save your life. You can speak to someone who not only wants to help you – but has likely gone through depression or addiction themselves and are also in recovery. They can help you find a way off of that dark path you're on.  Call for yourself, or call to help someone who can't or won't call on their own. Someone is there 24-hours a day, 7-days a week. 800-830-9804 or online at https://suicidepreventionlifeline.org/.
PAUL SPANGLER – SINISTER VISIONS (Weird Darkness Artist)
(Watch the video below for a tiny sample of his work!)  It's only fitting that Paul Spangler was born in 1973, the same year The Exorcist was released. Specializing in horror art and illustration. His subjects range from horror film stars of the Golden Age of Cinema to current ones. Sought out for his high degree realism, Mr Spangler works in a variety of mediums which include pencil, pen and ink, markers and acrylic paints. He often employs his mixed media technique to capture a subject in a truly unique way. After watching Dracula with Bela Lugosi at age nine, he was "hooked" on horror. Seeking out films and books of the genre ever since. Mr. Spangler's work has won many awards. His work has included commissioned works, book cover art, DVD cover art, t-shirt designs, and more.  Along with his art work, Mr. Spangler also creates one of a kind distressed signs for clients, as well as selling one-off pieces.  He can be contacted on Facebook at his gallery page: https://www.facebook.com/cryptdaddy/
=====
Hits: 4295