IMMACULATE DECEPTION: 19-Year-Old Pregnant 'Virgin' Claims She Was Impregnated by 'Evil Spirit'
Courtesy of Oddity Central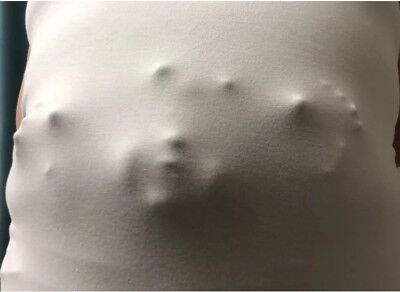 A 19-year-old Colombian pregnant woman who claims to have never been intimate with a man insists that she was impregnated by an 'evil spirit'.
The young woman recently sparked controversy on Latino social media after telling TV Malambo, a local media outlet in Colombia, that she believes she was impregnated by a supernatural force. The unnamed woman said that after experiencing strange dreams and feeling supernatural presences in her room, she started missing her period and her mother took her to a gynecologist for a checkup. That's when the 19-year-old 'virgin', who claims to have never slept with a man, found out that she was pregnant.
"I have not been with any man, suddenly I stopped menstruating and my mother took me to the health center for a check-up and there I found out that I got pregnant," the woman declared.
The 19-year-old acknowledged that her version of events is hard to believe, and she admits that she doesn't fully understand how she got pregnant either.
Interestingly, the young woman's story sparked a heated online debate, with some people claiming that the girl just made up the story because she doesn't want her parents to know that she was intimate with a man, and others taking her side and saying that they have heard similar stories.
"She is telling the truth, I have heard of other cases like this," one person commented. "The last thing her father or mother should do is kick her out of the family home."
In Colombia, girls between the ages of 14 and 19 become pregnant more often than in most other countries around the world.
This 19-year-old girl is not the first to claim to have been impregnated by a supernatural force. Back in 2021, an Indonesian woman claimed a gust of wind made her pregnant.
Hits: 144