Stephen King is one of the most beloved and prolific writers of our time. His celebrity and astonishing output of work, both extremely rare for a writer in this day and age, often obscure the fact that King is nothing short of a master storyteller. Like any virtuoso of his craft, King creates multilayered tales that may not seem to have much in common on the surface but one can dig a little deeper and find a vast and interconnected universe. In fact, there are countless theories of how Stephen King books are connected.
Many of King's works have been adapted into motion pictures or television series, which give fans a whole new avenue to look in for clues, Easter eggs, and other signs that harken back to King stories. While some of them may sound like crazy theories about Stephen King and his canon of work, there is ample evidence to back up most suggestions. From clear-cut links to ideas requiring a bit more imagination, Stephen King universe fan theories are everywhere.
Shawshank Prison Is Mentioned In Many King Novels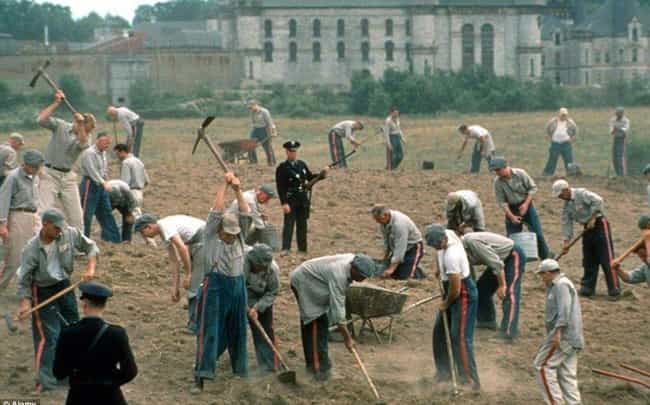 The fictional Shawshank Prison is mentioned in many King works besides Rita Hayworth and Shawshank Redemption. Dolores Claiborne, Bag of Bones, It, and Apt Pupil all reference the correctional facility. It is also mentioned throughout 11/22/63. In the sixth Dark Tower novel, John Cullum says he used to work at the Maine State Prison. The Maine State Prison is also referred to as Shawshank.
In It, Eddie Corchoran's stepfather is sent to Shawshank for killing his youngest stepson, Dorsey.
Mother Abagail From "The Stand" Has "The Shine," Too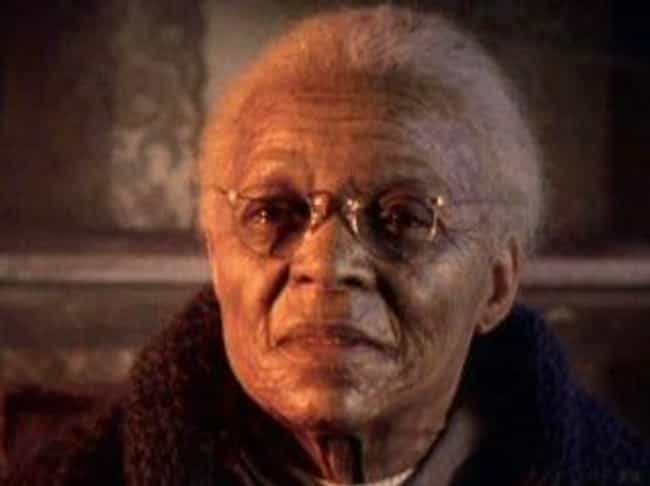 Little Danny Torrance is not the only one with "the shine" and an aptitude for the abnormal. Actually, many of King's characters have some type of otherworldly ability, including Carrie from her self-titled book and Charlie from Firestarter. No reference to "the shine" is as clear as Mother Abagail's in The Stand; it ties her story directly back to The Shining.
"My own grandmother used to call it the shining lamp of God, sometimes just the shine," she says in reference to that special mystical talent.
Shine on, Mother Abagail.
"It" And "The Shining" Are Linked; Both Share The Character Dick Hallorann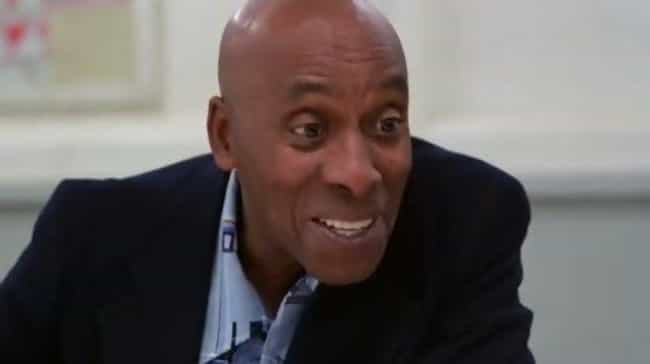 In The Shining, Dick Hallorann is the Overlook Hotel caretaker. He recognizes "the shine" and supernatural gifts in Jack's young son Danny. It also seems that Hallorann appears in It. Mike Hanlon is the last member of the Loser's Club and his father once served in the army with one Dick Hallorann.
That's quite an unusual name so it's very likely that Dick from The Shining and Dick from It are one and the same.
Andy Dufresne From "The Shawshank Redemption" Worked With The Central Character In Apt Pupil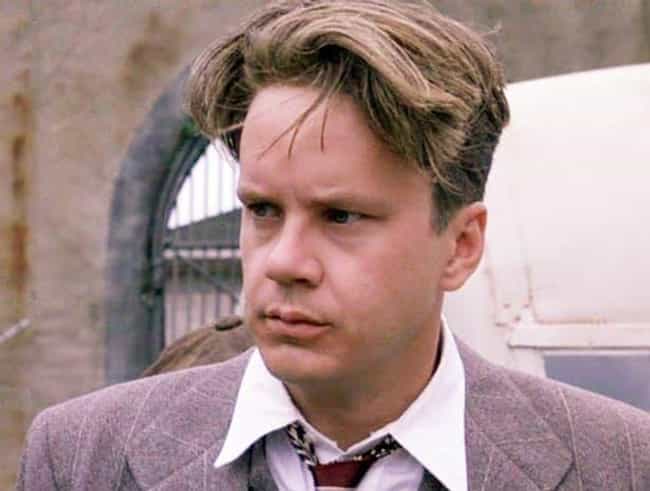 Rita Hayworth and Shawshank Redemption (filmed as The Shawshank Redemption in 1994) also ties into Apt Pupil. In the latter work, Denker says that a man named Dufresne once helped him buy stocks under a fake name. Dufresne, a banker, went on to kill his wife and was sent to prison.
How many Dufresnes worked in banking and were sent to prison for murdering their spouse in a small-town Maine locale? Likely only one: Andy Dufresne from Shawshank. If that's true then two more of King's works are connected.
The Towns Of Castle Rock And Derry Pop Up In Many Of King's Works
Stephen King loves small towns in Maine and the vast majority of his stories are set in little hamlets of The Pine Tree State. There are a few towns that serve as settings or passing references in many of King's novels. Castle Rock, for example, is the backdrop for The Dead Zone, Cujo, Needful Things, The Dark Half, and others. Derry is a frequent setting as well, providing the locale for It, Bag of Bones, Insomnia, parts of 11/22/63, and many more.
The fact that all of these fictional works are set in the same communities is perhaps the strongest evidence of a shared King universe.
Father Callahan Appears In Both "The Dark Tower" And "Salem's Lot"
Father Donald Callahan is a figure in many of the Dark Tower novels. But he appears in other King works, too, most notably in 'Salem's Lot. There he is a drunkard who cannot reconcile his faith with his experiences in the very evil world. Father Callahan's story doesn't end with 'Salem's Lot, though. He pops up in at least three of the Dark Tower books.
He appears to continue drinking and contemplating faith in all of those novels.
"The Dark Tower" Series Is Connected To Pretty Much All Of Stephen King's Other Works
The Dark Tower series could easily be considered Stephen King's masterwork. There are currently eight volumes in the series, telling an epic tale of science fiction, fantasy, gun-slinging, mystery, and horror. Because of the vast nature of his work (4,250 pages total), King has plenty of opportunities to reference his other tales; the Dark Tower is filled with allusions.
The places and characters referenced come from a number of sources, including It, 'Salem's Lot, The Stand, Cujo, Dreamcatcher, Hearts in Atlantis, and Cell, to name just a few.
Jack Torrance From "The Shining" Wrote The King Novella Apt Pupil
There are several notable differences between the book and movie versions of The Shining. One of them is that we never see exactly what Jack Torrance is writing while losing his mind in the film adaptation. The novel does tell us: Jack is writing about his past teaching experience at a prep school and his run-ins with the sadistic headmaster Denker. The Nazi war criminal in King's novella Apt Pupil is also named Denker. Apt Novella centers on Denker's odd friendship with a psychotic high school student.
Is this a coincidence? With King at the helm, probably not.
Paul Sheldon From "Misery" Was Neighbors With One Of The Moms In "It"
Before he's taken hostage and crippled by his number-one fan, novelist Paul Sheldon – the central character in King's Misery – is referred to in It. Eddie Kaspbrak's mother says that she lived nextdoor to the Sheldons when Paul was a boy.
Given the status of Paul's celebrity (not unlike King's), most people know who he is. For Mrs. Kaspbrak, this has to be something of a humble brag. Those around her probably don't mind her slight claim to fame, though, as she's a bit of a pill the majority of the time and very unapproachable.
King's Characters Are Referred To In Novels Written By His Wife And Son
In novel Pearl, Stephen King's wife, Tabitha, notes that her title character learns to cook from none other than Dick Hallorann. In the novel NOS4A2, written by the Kings' son, Joe Hill, there are a few references to the elder King's work. To make this a family affair, Stephen includes some Easter eggs that reference Joe's books as well. In Mr. Mercedes, for example, Judas Coyne from Joe's novel Heart-Shaped Box is mentioned.
The King universe is obviously expanding to include the works of other family members. Fans will have to keep their eyes peeled every time a new book by any King is released.
John Coffey From "The Green Mile" Is The Second Coming Of Christ
This isn't a tie-in with a previous King book but with a book that is maybe the most famous one ever written. John Coffey, the simpleminded prisoner in The Green Mile, bears a striking resemblance to Jesus of the Bible. Not only are they both J.C.s, but both men are presented as ordinary people with extraordinary abilities. Both have a desire to die for the pain of others. Both men, at the moment of their deaths, cry out for heaven.
Even if he isn't meant to be the second coming of Christ, John Coffey can easily be called a Christlike figure.
Teddy Duchamp From "Stand By Me" Owns A Gas Station In Carrie's Hometown
In telling the story of Carrie, King mentions that a man named Teddy Duchamp owns the local Amoco station in Chamberlain, Maine – Carrie's hometown. Teddy Duchamp is also a character in The Body (the movie adaptation is called Stand by Me) who dies in the early 1970s at the age of 23. This sets up the ideal timeframe for Duchamp to have worked in Chamberlain during Carrie's ordeal.
There is a snag, though. The narrator of The Body says that Teddy Duchamp is employed by the Castle Rock Public Works Department. It's hard to say whether this is a narrator error, a completely different character, or something intended to throw confusion in the mix.
Hits: 624